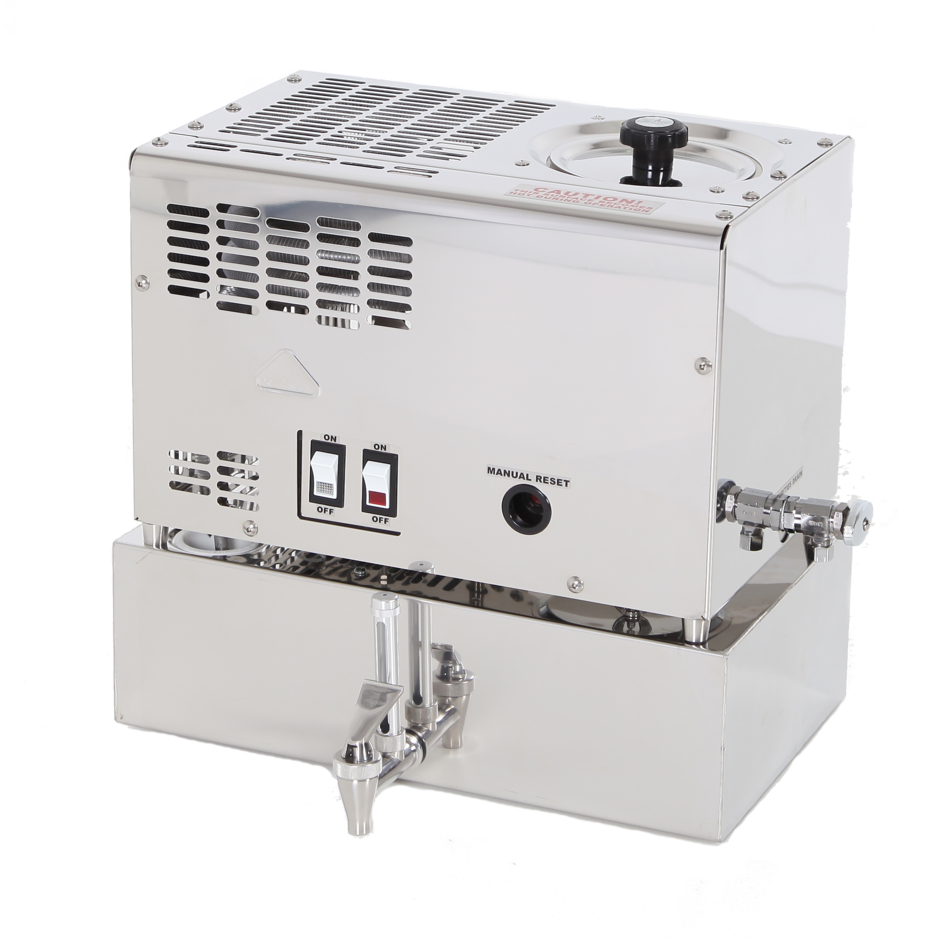 PWS 5-3 Water Distiller
---
The Precision PWS 5-3 water distiller is a counter top model that is the result of over 25 years of distillation manufacturing experience. It's features and benefits provide the very best water system for steam distilled drinking water requirements. It provides safe, pure water at home for a fraction of the cost of bottled water.
The PWS 5-3 duplicates nature's own method of purifying water. This highly reliable process for purifying water combines distillation with a high capacity activated carbon filter providing clean, great tasting water.
Items commonly purchased together with this item:
Part# 410054 - Filter Cup, Charcoal, Dolphin. Fits PWS 5-3. Change bi-monthly or every 100 gallons.
Part# 530350 - Upgraded stainless steel re-fillable carbon filter housing is enviromentally friendy, reusable, pays for it's self within 12 months.
Part# CNGAC510 - Carbon, coconut shell, 510g / 18oz / 1.2lbs, 2 yr supply (bi-monthly /100 gal advised replacement).
Part# ReNEW48 - Tank ReNEW distiller cleaner 3 lbs (48 oz / 1390 g) bottle w/ instructions (67 tbs).
Countertop unit
Trouble free float system
2/15 year parts and stainless steel warranty
Advanced, worry-free stainless steel water solenoid fill valve
Highly efficient stainless steel finned coil
Large 5" boiling and storage tank opening
1/2" impurities drain
Seal protected switching
Automatic fill unit
Post charcoal filter
Height: 17 1/4 " 43.8cm)
Width: 19" (48.3cm)
Depth: 14 3/4" (36.5cm)
Weight: 30lb (13.7kg)
Distilling Capacity: 5 US gal (18.9L)
Shipping Weight: 36lb (16.4kg)
Volts: 120
Amps: 6.8
Hertz: 60
Watts:800
Volts: 220 (option - limited to phone orders only)
Amps: 3.4
Hertz: 50/60
Watts:800
Holding Tank Capacity: 3 US gal (11L)
Note: Distilling capacity is for a 24 hour period.
(ship 22"W x 16"L x 23"H 36 lbs)
Please log in to add a review.
---