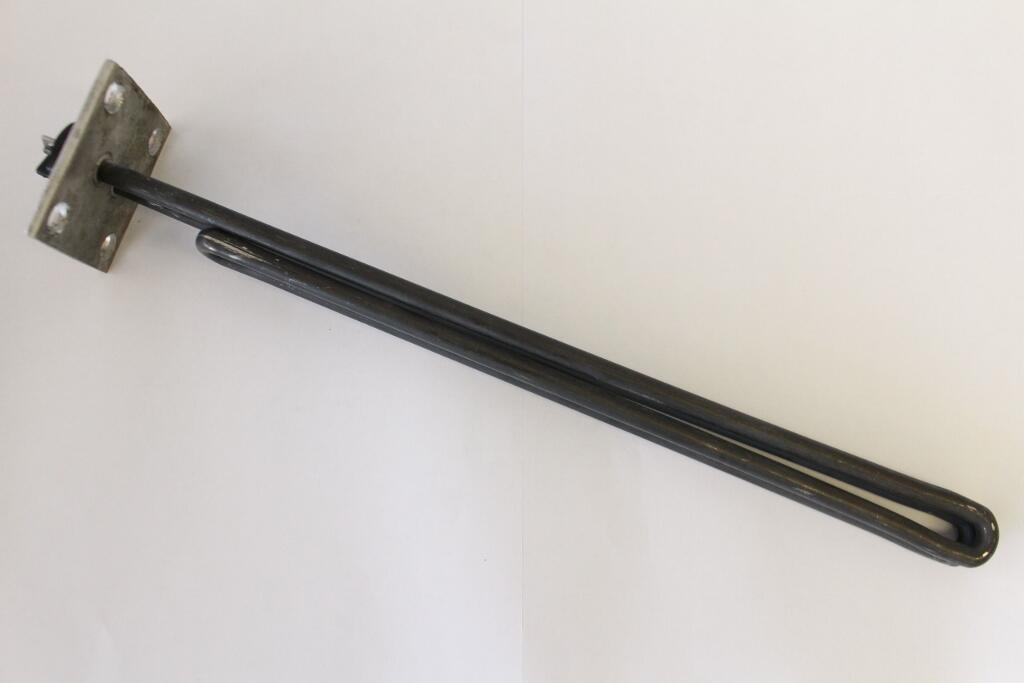 Heating element, 208V or 220V or 240V, 2500W. Fits PWS 45-75 units only (qty 1)
---
Heating element, 208V or 220V or 240V, 2500W. Fits PWS 45-75 units only (qty 1). Please note 2 qty are required per PWS 45-75 unit. Voltage specific. Confirm unit voltage before buying. Wetted surface material is Alloy 800. Offering general corrosion resistance to many aqueous media and, by virtue of its content of nickel, resists stress corrosion cracking.
Items commonly purchased together with heater elements:
Part # 500100 - Gasket heater element fits all PWS, Polar Bear, & LifeMist models
Part # 500117 - Heater element clip SS. Fits all PWS, LifeMist, & Polar Bear models
Part # CNGAC510 - Carbon, coconut shell, 510g / 18oz / 1.2lbs, 2 yr supply PWS models (bi-monthly /100 gal advised replacement).
Part# ReNEW48 - Tank ReNEW distiller cleaner 3 lbs (48 oz / 1390 g) bottle w/ instructions (67 tbs).
208V Average resistance 17.3-17.4 ohms. / 220V Average resistance 19.6-20.2 ohms. / 240V Average resistance 23.2-23.4 ohms.
Please log in to add a review.
---